My friend Jennifer was the first person to ever buy an ad from me in my high school zine The Spit. She sold custom backpacks that were AWESOME. Furry, bright, and completely different than anything you could buy in a store. Now she's making awesome purses.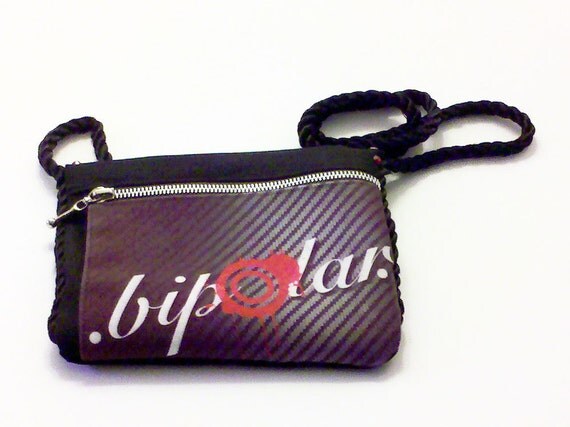 The one pictured is obviously for our band, or anyone to advertise that they are bipolar. I've sent her some other designs that she made fabric out of for purses which also came out AWESOME. (yeah, I know I use that word a lot)
Check out her AWESOME etsy store
here.